We have introduced Premium labels for customers who care about using high-quality labels with a unique visual aspect on their products. A wide range of materials and enrichments are used in order to meet the needs of customers. Premium labels are perfect for the cosmetic, alcohol and healthy food industries. Premium labels are especially recommended for products that value uniqueness, originality, and elegance.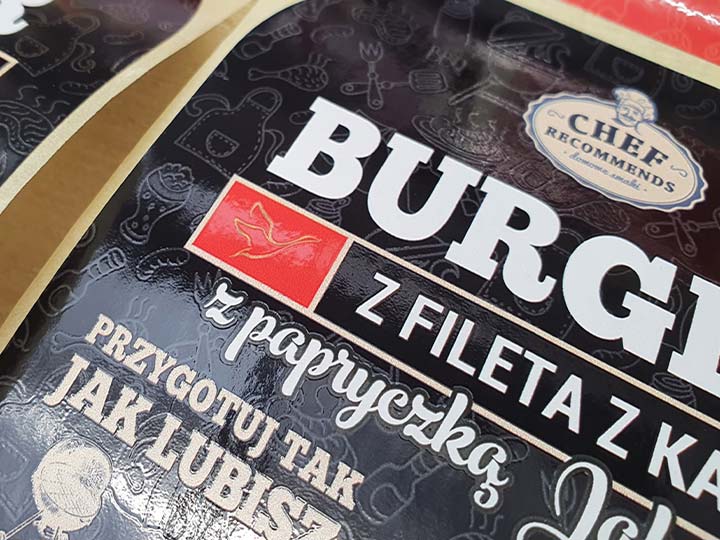 We offer printed labels with various types of enrichments, among which lamination, gilding and varnishing are the most popular. We apply different kinds of foil and varnish including soft touch, glitter, selective 3D and thermal labels. The techniques and accessories mentioned above can also be combined in order to create a fully personalized label that fulfills the customer's expectations.
We have introduced labels with UV 3D varnishing and 3D gilding / silvering to our offer. The varnish is applied digitally without the use of matrices. Thanks to its thickness, the varnishing effect is clearly visible and palpable under the finger. 3D gilding / silvering is beautifully combined with decorative papers.
Lamination involves cold coating the surface of the material with foil (laminate). We provide a wide selection of different types of films, such as: matte, shiny, scratch-resistant, metallized, structural, holographic or barrier film. The soft touch foil we use is very popular due to its velvety and delicate feel.
The UV inkjet digital printing service we provide has very interesting 3D effects that are comparable to screen printing or calendering. This technique consists of making any three-dimensional texture or pattern on surfaces such as leather or canvas. On non-absorbent synthetic material, the 3D effect stands out, and it makes our projects more aesthetically pleasing. The digital print is tactile.
In order to create a perfect glossy surface, we cover either selective elements or the entire surface with UV varnish. We use different kinds of varnish, such as: glossy, matte, glittery, structural, scratch-off, fluorescent, fragrance or shimmery varnishes, as well as special varnishes such as our temperature change varnish.
Metallized labels are made of high-quality self-adhesive polypropylene foil with a silver gloss finish that gives a metallic effect in selected places. These extremely durable and resistant labels have an incredible gloss that gives the products an exclusive and attractive appearance. Foil labels are resistant to external conditions such as: water, oils, greases, and solvents. The print is resistant to abrasion and it does not fade from UV rays.
Metallized labels are used in many industries, and, above all other industries, they are widely used in the cosmetics industry. Metallized labels look beautiful on nail polishes, creams or perfumes. They are also common in the food, clothing, automotive and electronics industries.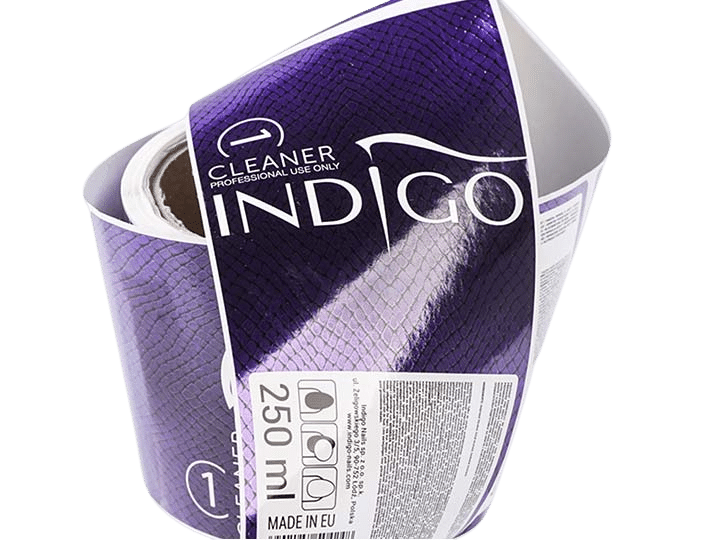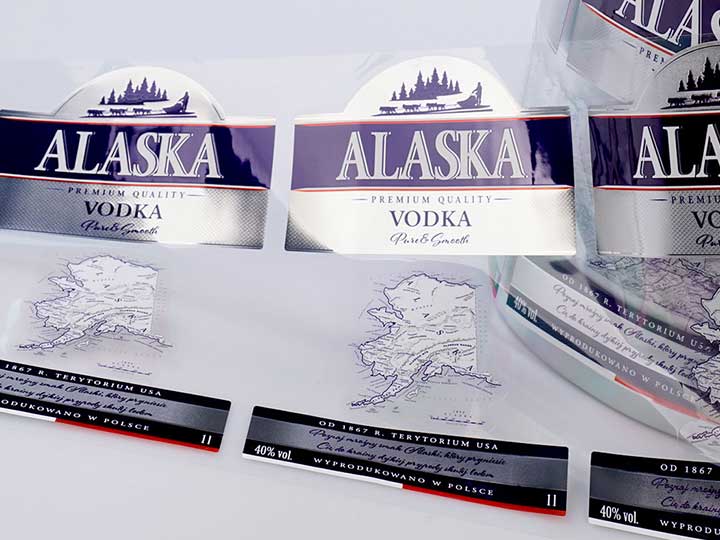 These high-quality labels are transparent on packaging. The transparent labels have a "No label look", which is used more and more on glass and plastic packaging. These labels are a perfect replacement for expensive prints printed directly on the packaging.
The use of transparent PP foil with crystal clear adhesives and a PET substrate allows you to get a perfect "no label" effect on the packaging. Our printing house offers UV inkjet digital printing with white underprint, refinement with cold stamping foils, and 3D or selective varnishes. This allows you to get amazing visual effects on transparent labels. UV inkjet printing on these types of labels is a perfect imitation of silk-screen printing and is tactile.
These kinds of labels are perfect for the alcohol, cosmetics, pharmacy industries, and on all transparent packaging, where describing the content inside the package is of greatest importance.
These labels increase the visual value of a product to be perceived as luxurious, sophisticated and modern.
Labels on Decorative Paper
Decorative paper labels are a high-quality paper product with a textured finish. Our offer includes decorative papers from our supplier Avery Dennison – these are papers with various textures, colors and weights – ideal for giving the labels a luxurious character. It is possible to use digital or pantone printing on decorative papers, as well as finishing with UV varnish, 3D varnishing or 3D gilding / silvering. The implementation of such labels is a fantastic way to present the brand in an interesting and unconventional way. Labels are great for the alcohol industry – especially as labels for wine or craft beer. Decorative paper labels also work well in the cosmetics and food industry.