Digital printing, unlike traditional printing, allows us to meet the needs of customers interested in printing that is low effort, high impact. If you decide to print using the traditional method, you must consider the high start-up costs and long working time, which makes printing small series unprofitable in this way.
Digital technologies allow for flexibility and quick execution of orders, thanks to the elimination of time-consuming activities related to exposure of films or calibration of machines. If you are looking for high-quality printing and saturated colours, the digital labels made in our printing house will meet your expectations.
We offer high-quality self-adhesive labels at bargain prices. In this category, you can find current promotions on our products. If you have any questions, please contact our sales department.
By using special removable MD labels, you can be sure that labels will be removed without leaving glue residue on your product. The greatest advantage of this product is its ease of from surfaces. These easily removable labels allow for re-application in a different place, they have a guarantee strong adhesion to surfaces, and are completely safe for delicate materials. Our products are perfect for covering glass surfaces, including windows, mirrors, etc. They do not leave adhesive residue that would be difficult to remove.
Removable labels are an excellent solution for the furniture industry, and for the processing of chipboard and laminated board. MD Labels' adhesive labels are quick and easy to remove from the covered board or furniture elements after assembly. They are completely safe for laminated as well as varnished surfaces.
Easily removable stickers are an ideal tool in the promotion and advertising industry. The removable label also works well in retail and wholesale. Removable adhesive, as the name suggests, allows you to easily remove informational labels, e.g. about promotions, discounts, sales and other marketing campaigns. They can be stuck on equipment, refrigerators, washing machines, monitors, electronic equipment, and TV sets. These stickers are useful because they can contain a large amount of information about the product.
MD Labels offers its products in various versions:
Paper – TTR tracing paper for printing
Thermal paper – TERMOECO paper for direct printing in label printers
Foil – synthetic foil for printing with special TTR cartridges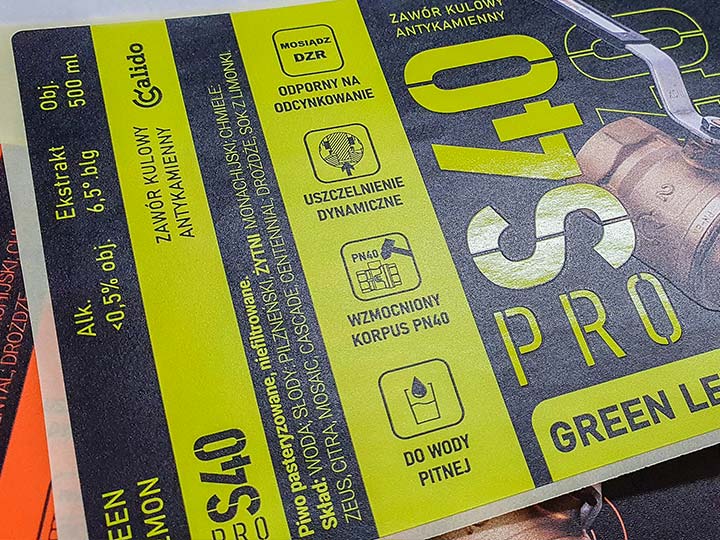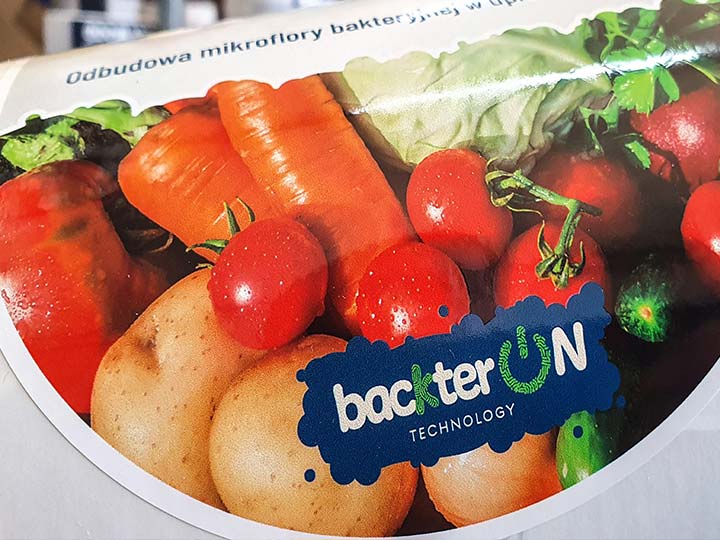 We provide a few thermal versions of labels for freezing, such as TOP, ECO and thermotransfer. The adhesives and feedstock are applied for labels of products intended for deep-freezing, refrigeration and for products that have already been frozen. They have double-sided protective barriers to prevent moisture absorption from both the glue side and the top side of the label. They are ideal for refrigerators, food and dairy industries, and where increased durability of self-adhesive paper labels is needed. All feedstock that we use for our labels have passed the necessary tests, allowing for them to come into direct contact with food.
Cover Up labels have a dark, opaque adhesive that will cover each graphic. Opaque labels are an inexpensive and easy solution to cover the incorrect parts of an old label. These labels prevent the old information from shining through. Masking this information with opaque labels is cheaper than preparing new labels.
Cover Up labels are used for corrections, postal labels, mailing labels, and return labels on products. Paper labels are ideal for making corrections. They will fully cover old or incorrect printing on products such as folders, envelopes or packages.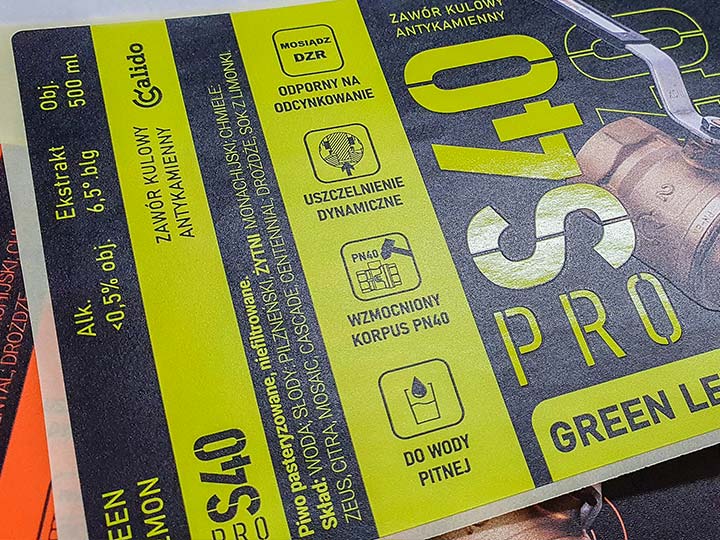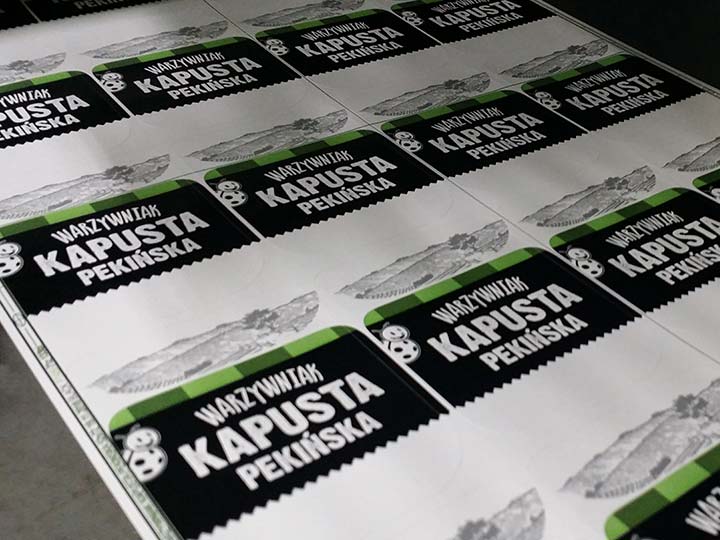 Coloured self-adhesive thermal labels (on rolls) are used wherever there is a need for quick and economical product labeling for information such as: price, barcode, and other information about the content. These labels have a wide variety of uses for logistics, pharmacies, grocery stores, delicatessen, bakeries, productions, shipping. Using thermal labels is the cheapest way to carry information on the packaging or directly on the product.
We also produce the highest quality thermal labels used for scales. The feedstock from which our products are made have all the necessary certifications to be able to come into direct contact with food and to be applied to food products. The adhesives used are completely safe to use for print heads in scales and printers.
The labels are printed directly by our thermal printers, which avoids incurring additional operating costs such as for inks or toners.
We offer various types of numbered labels: labels with variable numbering, bar codes, QR codes or other type of coding.
Numbered labels are widely used: for identifying manufactured products, marking storage shelves or marking documents.
Using a variable data printing technology allows us to personalize the number or code on each label. We have a special software that allows us to quickly and efficiently generate almost any type of code. Thanks to this technology, our labels are available at great prices. We are able to actualize any project and personalize the labels according to the needs of our clients.